((Great-)Grand) Mother O'Neall's Toll House cookies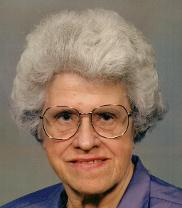 Mother made the best Toll House Cookies ever. Also, the best pumpkin pie, the best meat loaf, the best Thanksgiving turkey, the best baked potatoes and ... just about everything else she did. Culinarily, she was one hard act to follow. I console myself with the fact that I cook better lamb stew than she did -- because she didn't.
Whenever she was asked how she became such a good cook, she always replied, "I just like to eat." That must be the explanation why Marjie and I do too.
You will perhaps want to play around with some of the quantities and the cooking time. I did, but then I had to convert the recipe to metric.
Pre-heat oven to 350-375° F (180° C)
quantity
ingredient
instructions
1 cup (250 g)
butter or margarine
Cream butter and sugar together
3/4 cup (160 g)
brown sugar
3/4 cup (160 g)
granulated sugar
2
eggs, beaten
Add eggs, flour (this is half), soda and blend together
1 tsp
baking soda
1 tsp
hot water
1 1/2 cups
flour
1 1/2 cups
flour
Add rest of flour, salt and vanilla and blend together
1 tsp
salt
1 tsp
vanilla extract
1 pkg (180 g)
chocolate chips
Blend in chips carefully
Drop batter by spoonfuls (not more) onto greased (or, I suppose stick-proof) cookie sheet and bake 10-15 minutes. Check the first batch frequently to ascertain the correct cooking time. Set hot cookies to dry on paper towels. Make sure they are in a place where your cat or dog or, as the case may be, children cannot get at them. They are best when they are still warm and sticky. (My opinion. Daddy likes them best before they even go into the oven.) Yummy!

Back to list