Impressions of India
16 February-9 March 2006
Speaking of India, Salman Rushdie refers to the "... non-stop sensory assault of that country without a middle register, that continuum entirely composed of extremes."

In an interview, Arundhati Roy says: "How can one define India? There is no one language, there is no one culture. There is no one religion, there is no one way of life. There is absolutely no way one could draw a line around it and say, 'This is India' or, 'This is what it means to be Indian.'"

So what can we say? Our visit has shown us that India is marvellous, incredible, fascinating, incredibly diverse and sometimes awful. All you read in the guidebooks about it is true, but inadequate. We can only claim to have experienced a very small sample of what this great and important country has to offer.

And to end this, we would like to quote what we read at another site ("Quinze jours en Inde") :
"...above all, you will have this human presence which will absorb you and tear you away from yourself, for the crowds are undoubtedly the true face of India."

So here are our impressions of India.
Alternatively, you can click on the map to go to other places.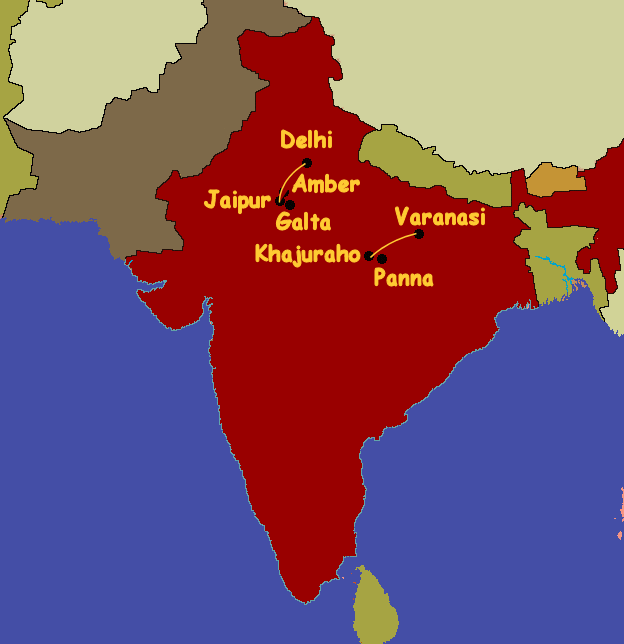 For a different slant on this trip, plus some historical information, see Siv's India report, originally written for the Axis of Logic site.

If anyone is interested in schedules or hotels, check our itinerary.

Go back to Siv's & John's home page

If you have any suggestions, complaints or other remarks to make, you can mail us.